Flavor Profile
Crèmè Brûlée | Mango Ice Cream | Rainier Cherry
Mild & Complex - Savory Crèmè Brûlée, bright mango ice cream, tart rainier cherry complement each other well. The cup has a clean & charming acidity and light body.  
Country
Guatemala
Region
Quetzaltenango
Altitude
1500 MASL
Variety
Bourbon/Catuai/Caturra
Process
Washed
Producer
FECCEG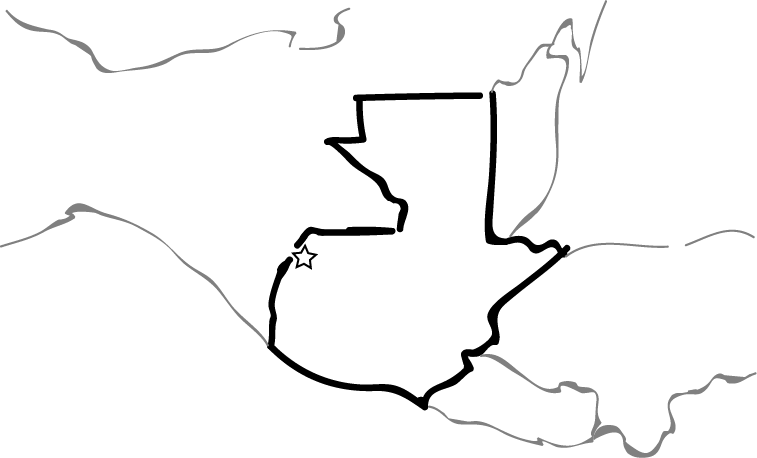 The Quetzaltenango growing region of Guatemala is rich with volcanic soil and cloudy weather. At elevations around 1400-1600 meters this combination creates a not-too-dense and balanced coffee with great approachable flavor. If you have ever wanted to try a truly complex and rich coffee without the strange or 'advanced' flavors that usually come with them, this is the one!
This particular coffee is a washed blend of Bourbon, Catuai and Caturra varietals. It is mild and complex with rich creme brulee, mango ice cream, and rainier cherry flavors dominating the cup. It has a relatively light body and a clean, charming acidity.