Flavor Profile
Meyer Lemon | Jasmin | Maltesser
Sweet meyer lemon, jasmine, ceylon, creme cheese frosting,
maltesser, pleasant acidity, thin body.
Country
Papua New Guinea
Region
Whagi Valley West
Altitude
1500-1800 MASL
Variety
Arusha/Burbon
Process
Washed
Producer
Cafe Imports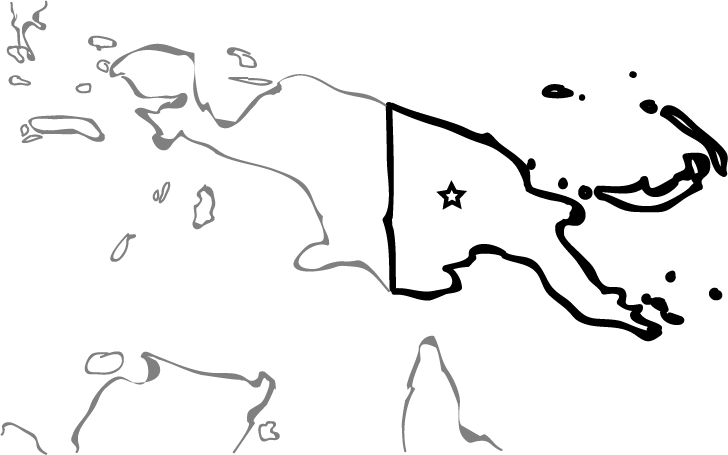 In the 19th century, through the 1920's Papua New Guinea's coffee production was controlled by European and Australian owned estates, typically exploiting labor of the indigenous people. However, after WWII, the growing of coffee on local smallholder farms spread through PNG, encouraging economic growth for the communities that make up the Highland regions, and finally helping them gain independence from Australia in 1975…
But this is a write up on coffee, and that's a different story.
The varietals from PNG are typically a mixture of Arusha, Bourbon, and Typica (from Jamaica's famous Blue Mountain Region) coffees, which means: A Wine-like Acidity comparable to African coffees (Arusha), Deep Chocolate flavors (Bourbon), and Smooth Mildness with delicate floral aroma (Typica).