Flavor Profile
Dark Chocolate | Toasted Almond | Ginger
Savory and smooth, dark chocolate, toasted almond, and ginger. Tart citric acidity, and a silky body.
Country
Burundi
Region
Kayanza
Altitude
1740 MASL
Variety
Bourbon/Jackson
Process
Washed
Producer
Karinzi WS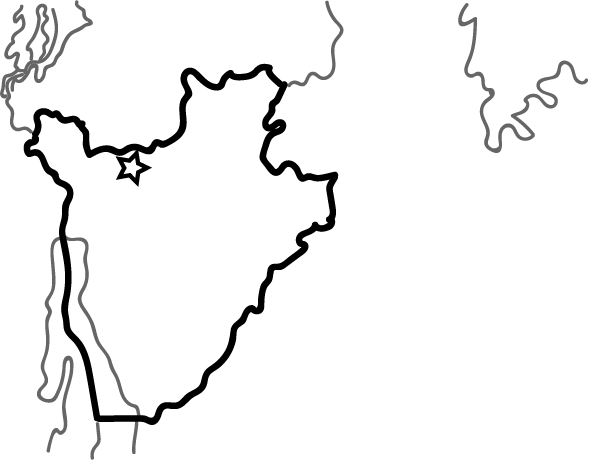 Burundi has seen great ups and downs in its coffee production and the favor that coffee farming saw through times of colonial rule, privatization and war. Despite this, the fact that it is landlocked, and one of the poorest nations today, the coffee is so worth it. Typically featuring some of the most desirable flavors we look for in coffee; sweet sugary fruits, figs, wine, floral and bright citrus acidity!
This particular coffee from the Karinzi Washing Station is high-grown, washed blend of Bourbon and Jackson varietals. It is savory, smooth and dark; Toasted almonds, ginger, and dark chocolate fill the cup with a smooth body and tart citric acidity.