Flavor Profile
Fruity | Jasmine | Intense Chocolate
Filter - Fruity, jasmine, stonefruit,
smooth body, balanced acidity
'Spro - Bright & Intense orange chocolate w/milk.  
Country
Colombia
Region
San Bernardo, Tolima
Altitude
~1500 MASL
Variety
Castillo/Catura
Process
Washed
Producer
Juan Cafe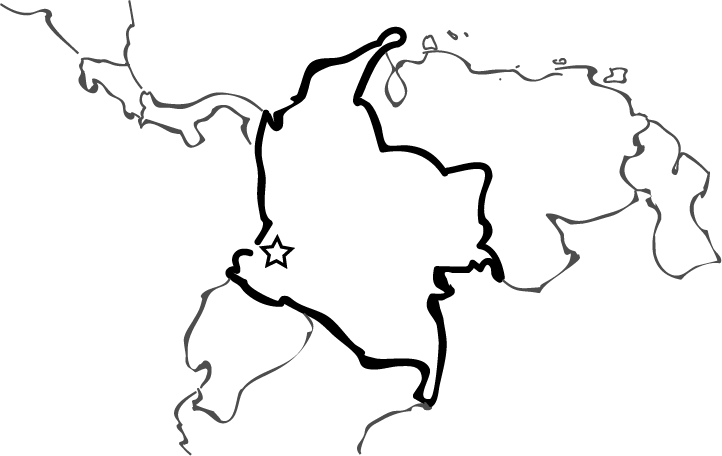 Juan Café is a coffee growing partnership comprised of 35 families in the Tolima region of Colombia. In all, about 250 hectares produce for this association. The cultivars of coffee here are developed for both productivity and disease resistance, allowing these multi-generational farms to grow in traditional organic practices, such as non-chemical fertilizers and pest management.
These efforts have allowed Colombia to bounce back after an outbreak of Hemileia Vastatrix, or, "coffee leaf rust" in 2010. Now, ten years later, the wide array of complex flavors from different regions within Colombia's borders are widely available without a giant price tag.